Shreyas was founded by Leenaben Sarabhai and Manoramaben at Khajoori Bungalow in the Retreat, Shahibagh and is a manifestation of Leenaben's spirit; her aspirations, vision, passions, and life lessons are the backbone of Shreyas.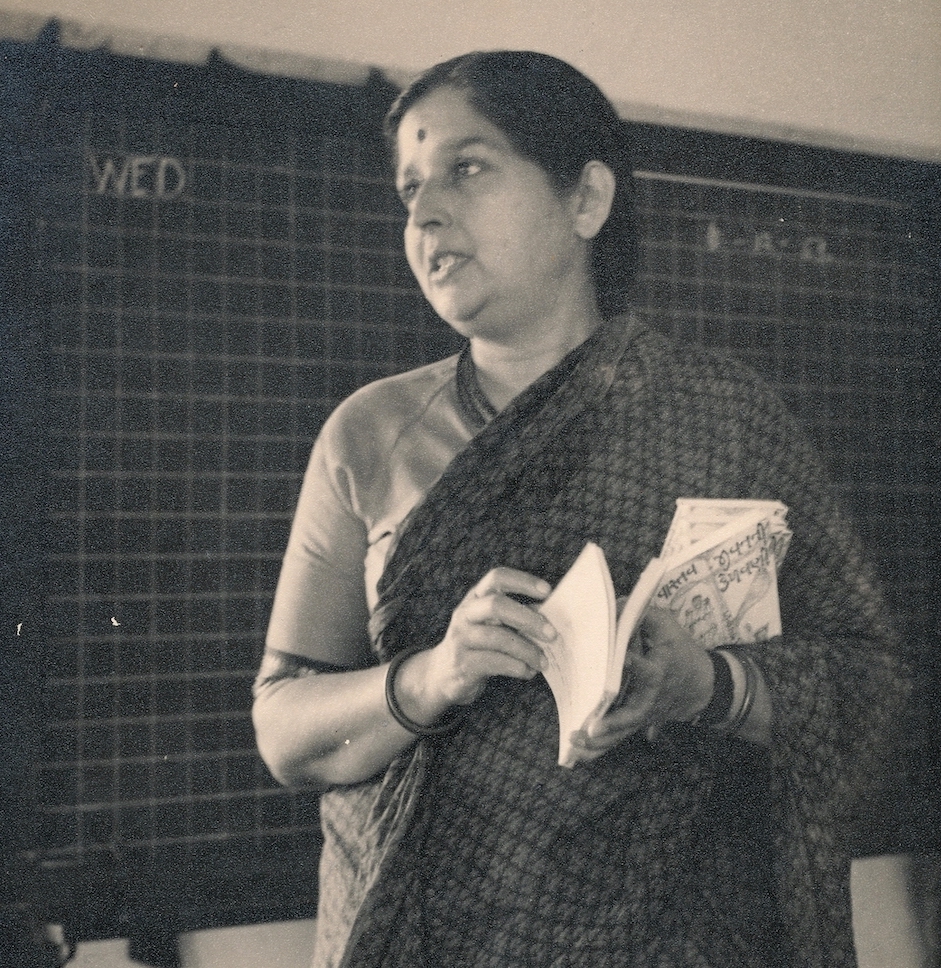 1921
Leenaben's parents Sarladevi and Ambalal Sarabhai brought to their children Madam Montessori's holistic method of learning and gave them a non-formal liberal education at home.
The children with their English Tutor Ms Williams at The Retreat. Leenaben is in the traditional attire – top row, last one on the right.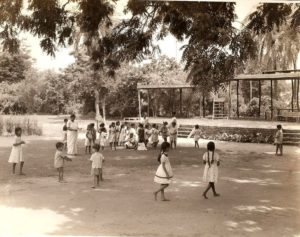 1947
Leenaben Sarabhai took this method of learning to larger society by starting Shreyas Education Foundation at the Retreat in Shahibag, to educate children from all socio-economic classes and ethnicities.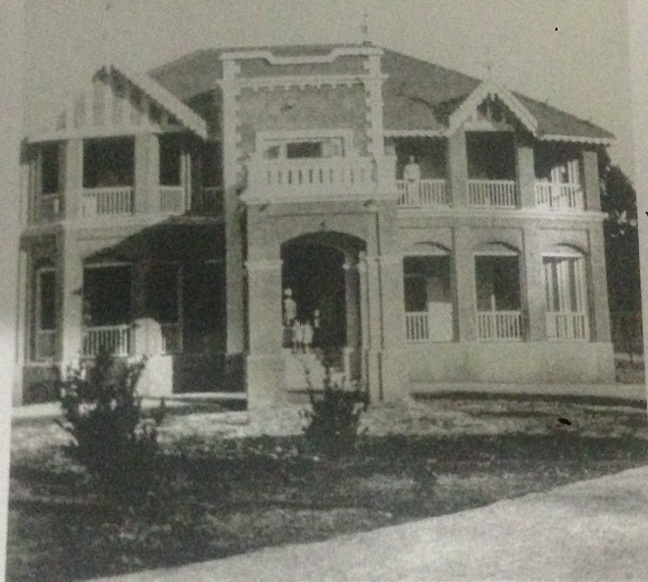 Shreyas Education Foundation at The Retreat from 1947 till 1961.
1961
Shreyas moved to its current location on a wooded tekri in Ambawadi – a 28 acre plot of land, designed by Shri Balkrishna Doshi. The Balgram SOS for parentless, disadvantaged and homeless children was started after moving to this campus.
1961
Madam Montessori visiting Shreyas and setting up the Montessori section

Dr Hermann from SOS International with Sarladevi (Leenaben's mother) in Santhagar, Shreyas Foundation

Pandit Nehru with Leenaben, Sarladevi and Sri Balkrishna Doshi at Shreyas Foundation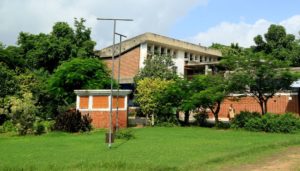 Today the Foundation houses the Vikas Kendra or Shreyas Learning Centre; a Balgram SOS where disadvantaged children or children from difficult backgrounds are provided a home till they are independent; a thriving sports complex; art & cultural centres; amphitheatres and halls, vegetable farms and fruit orchards; and a range of facilities available for public use.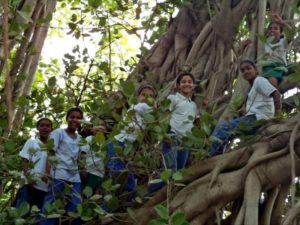 The vast green campus offers a healthy, stimulating and peaceful environment for children, facilitators and visitors.
To create a learning ecosystem that enables students to explore their heritage, discover their potential and understand their responsibility as global citizens. Our mission is to provide triggers that ignite a student's creativity and curiosity, encouraging them to question boundaries. Our environment will instil in students the desire, capability and self-confidence to pursue excellence.
OUR PHILOSOPHY
Shreyas is an integration of the philosophies of Gandhiji, Rabindranath Tagore and Madam Montessori. Self sufficiency, humility, co-existence, empathy, courage and the ability to recognise your true potential and spirit; are our primary goals.
"Literacy in itself is no education. Literacy is not the end of education or even the beginning. By education I mean an all-round drawing out of the best in the child and man-body, mind and spirit."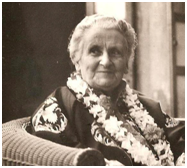 ""We cannot know the consequences of suppressing a child's spontaneity when he is just beginning to be active. We may even suffocate life itself. That humanity which is revealed in all its intellectual splendor during the sweet and tender age of childhood should be respected with a kind of religious veneration. It is like the sun which appears at dawn or a flower just beginning to bloom. Education cannot be effective unless it helps a child to open up himself to life."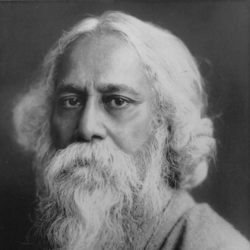 "Education begins from birth, not with the alphabet but those early responses which the child receives from his environment."
DESIGN & STRUCTURE
Shreyas Foundation was designed by the famous architect Shri Balkrishna Doshi. Later, additional buildings were designed by Shri Kamal Mangaldas.